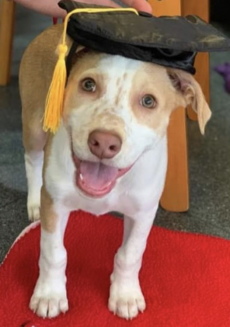 Getting your puppy off to the best possible start.
The socialisation period of a puppy is in their first sixteen weeks of life, this is when a lot of their future behaviours are established. A puppy preschool class is a fantastic opportunity to get them off to the right start.
The purpose of our classes is to provide a safe environment for your puppy to develop confidence with new experiences such as a range of people, other puppies and the vet clinic itself.
Our aim is to assist you in raising a healthy puppy that will grow into a confident, well mannered dog.
We run classes all year round. Classes are for puppies between 8 and 16 weeks. They must have had their first vaccination and be following a vaccination program.
The classes are run by Diploma qualified veterinary nurse Jo, who also has a Canine Behaviour and Training qualification.
Give us a call or come into the clinic to enroll in our next class.
The cost for 4 weeks of puppy school $115.00.